The wharf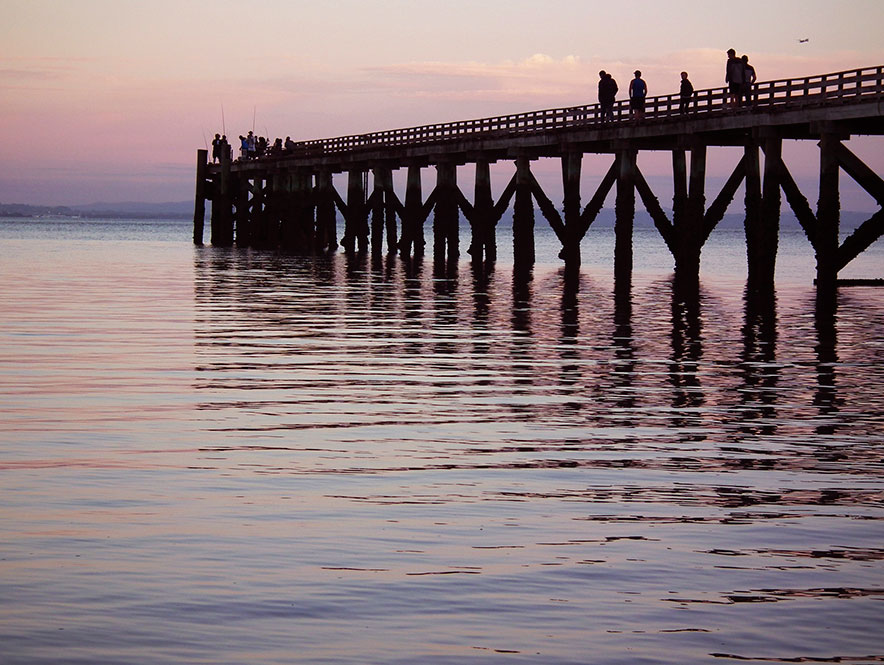 The original wharf was built in 1926 by the Auckland Harbour Board and then extended to 193m in length in 1927 to make it usable at all stages of the tide.
It made a safe landing place for passengers travelling the Manukau Harbour to and from Onehunga.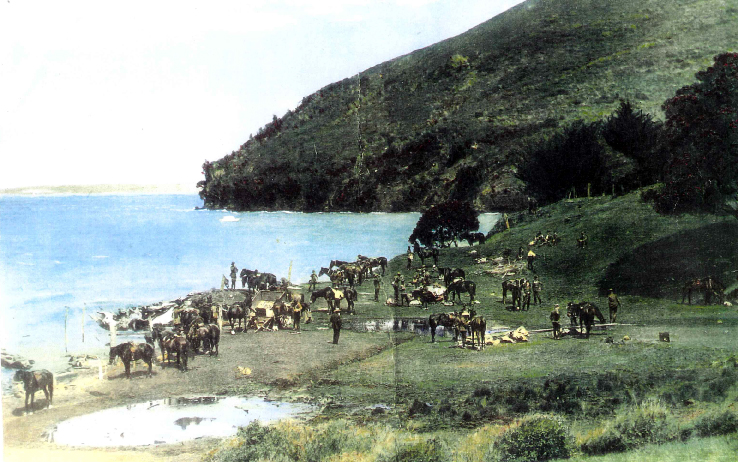 Later, in 1954, the outer half of the wharf was demolished in order to provide suitable wood to repair the inner half.
As the bach community thrived at Cornwallis, the wharf became a favourite fishing spot for the local and wider community, but the years took their toll on the wooden structure and maintenance bills increased
Sale and demolition
In 1989 it was sold to the Auckland Regional Council (ARC) for the paltry sum of $1. Time and tide increasingly worked against the structure until it became too unsafe and was condemned for demolition in 1994.
This, however, did not stop people from using the popular fishing spot as photos from the day show.
Following a public meeting held on the beach in July 1994, the Save Cornwallis Old Wharf (SCOW) group was formed.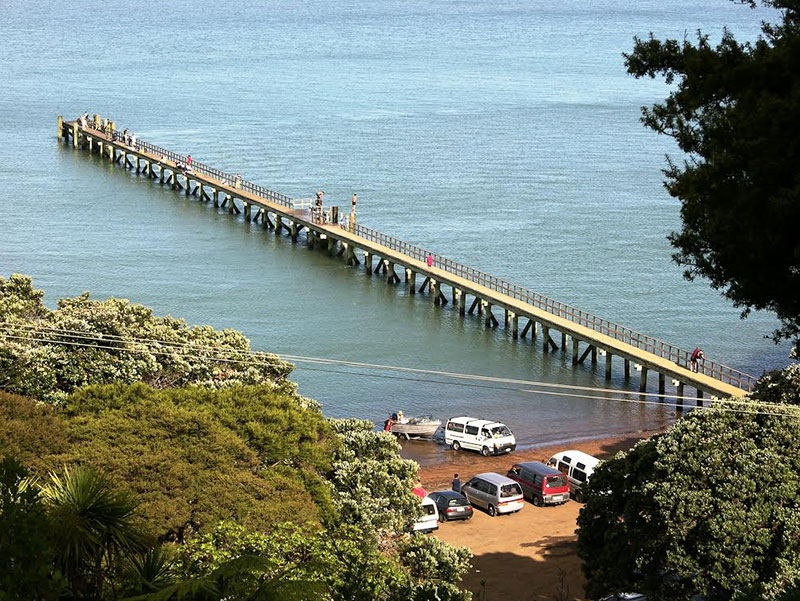 SCOW fundraising
Funds were raised from a grant of $52,000 from the ARC, two grants from the Portage Licensing Trust, and various other local fundraising activities.
In 1998, SCOW a strategic plan was presented to the ARC, who promised $105,000 to go the project if SCOW could raise the same amount.
This was eventually achieved with a $50,000 grant from the Lotteries Board and the sale of wooden wharf planks.
Most planks featured a small plaque inscribed with a message or details about the donor. Each plank cost $100 plus $15 for the plaque and over 500 were sold. (Planks are still available and you can contact Gillman Rae on 027-485-9090 for information.)
Donations were also accepted from well wishers and those with fond memories of using the wharf.
In 1998 the wharf was demolished and rebuilt to 193m the following year. It's official re-opening (photographed below by Ted Asby) was held on 9 July 1999.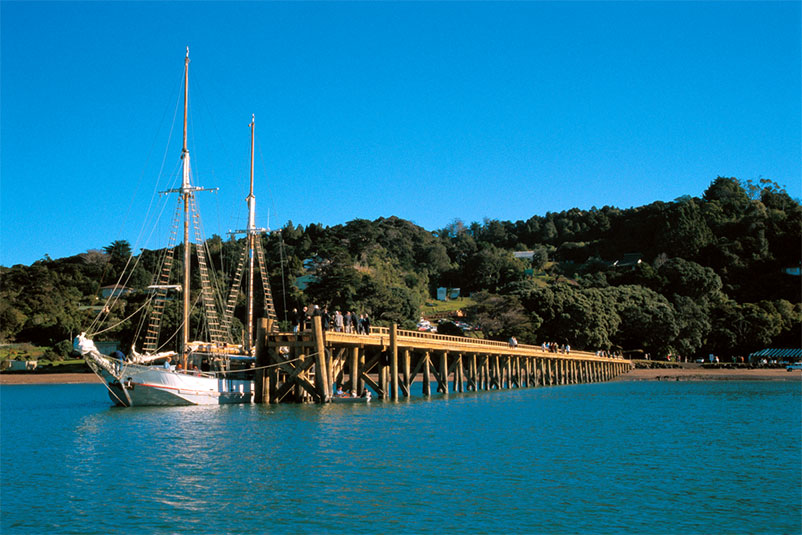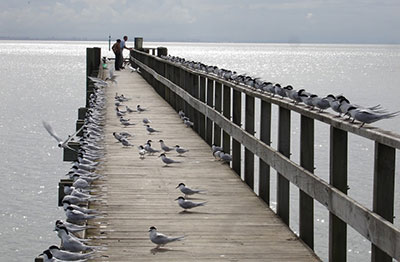 Sponsor a wharf plank
To help raise funds for the reconstruction of the Cornwallis Wharf in the late 1990s, people were given the opportunity to sponsor an individual plank. 
Each plank cost $100 plus $15 for a small oval plaque.
The plaque contained a inscription about the donor or a personal message. Over 500 were sold.
If you are interested in helping to fund wharf maintenance costs, planks are still available to sponsor.
To do so, contact Gillman Rae on 027-485-9090 or email info@cornwallis.org.nz for information.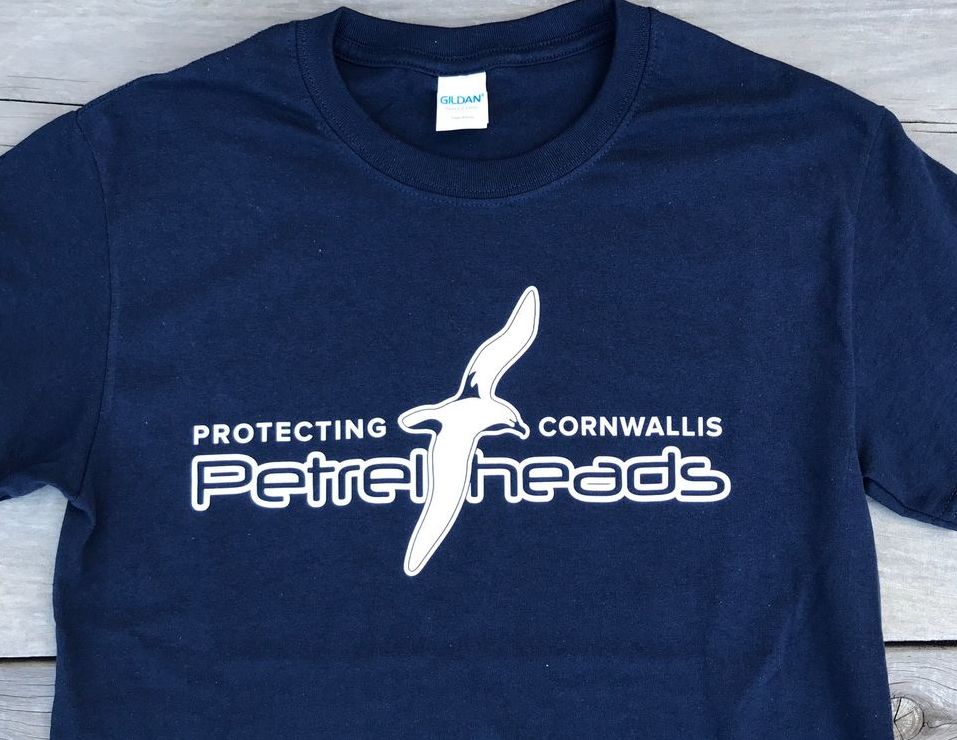 Petrelhead t-shirts
After the discovery of the return of grey-faced petrels on our peninsula, a predator free project was commenced.
To identify and promote this, SCOW has designed a t-shirt that our volunteers use.
Purchasing one assits our fundraising. They cost $15 plus postage.
Contact Gillman Rae on 027-485-9090 for information.