News round-up from Cornwallis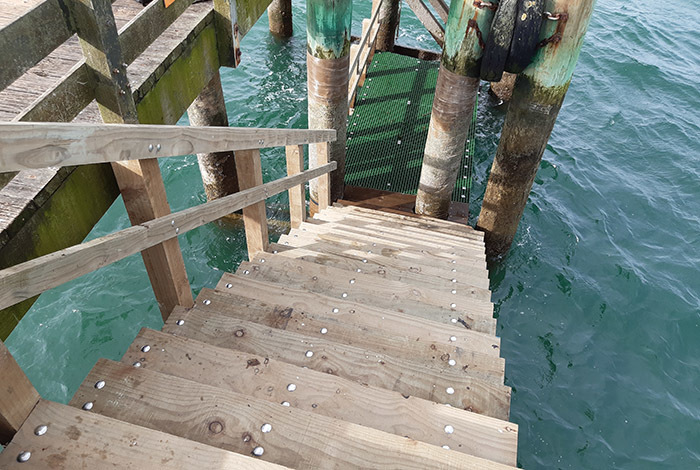 Cornwallis Wharf repairs complete
Cornwallis Wharf is open again, seven days a week, following the completion of major repairs.
The wharf had been closed on weekdays since late March 2021 while the repairs took place.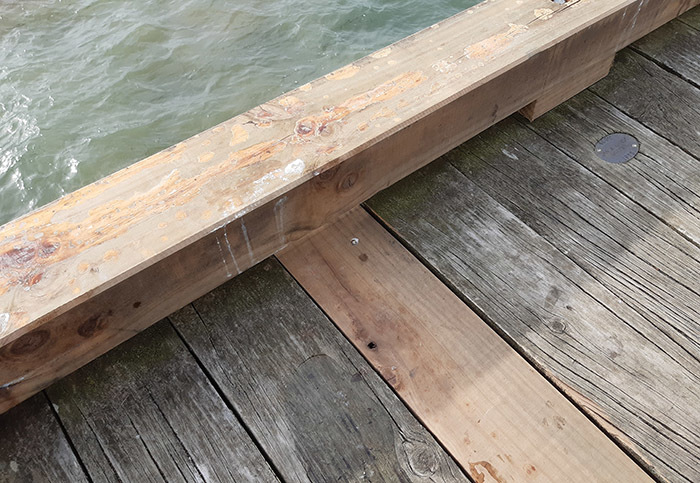 Items that have been replaced as part of the $25,000 upgrade include:
replacement of damaged or rotting floorboards
two new sets of wooden stairs from the wharf to water level
a new landing platform for boats at wharf's far end 
replacement of damaged or broken hand rails
replacement of damaged or broken safety rails.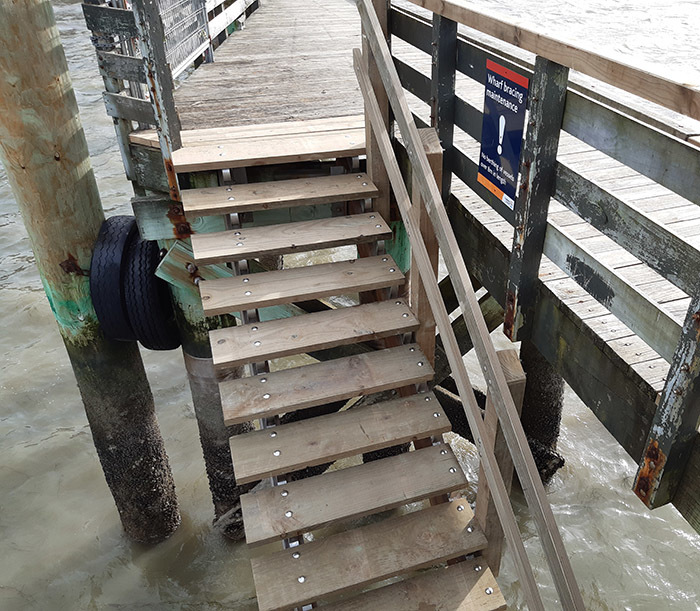 Many of the hand rails had been damaged by people fishing over the years, as they cut up bait on the wood leaving deep cuts and gouges in the top of the rail.
The funding for the repairs came from the estate of a west Auckland resident, who left $50,000 to be spent on wharf maintenance.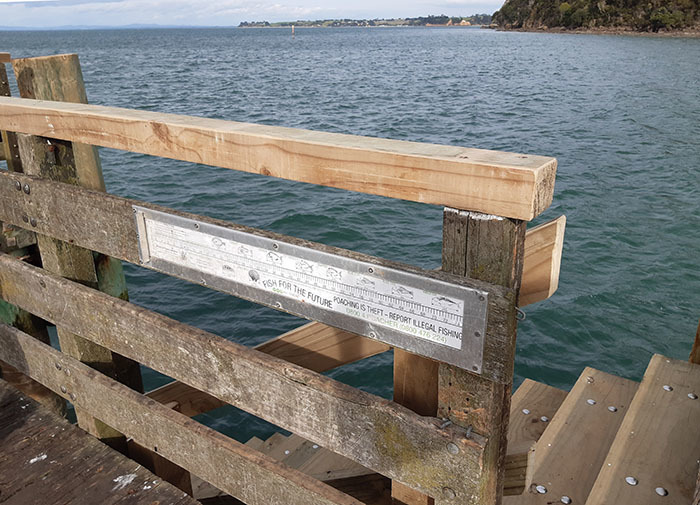 The remainder of the generous donation is expected to be spent later in the year, or early 2022. Those repairs will be the third and final phase of the current wharf maintenance work and may include metal protectors for the hand rails to protect them from knife damage.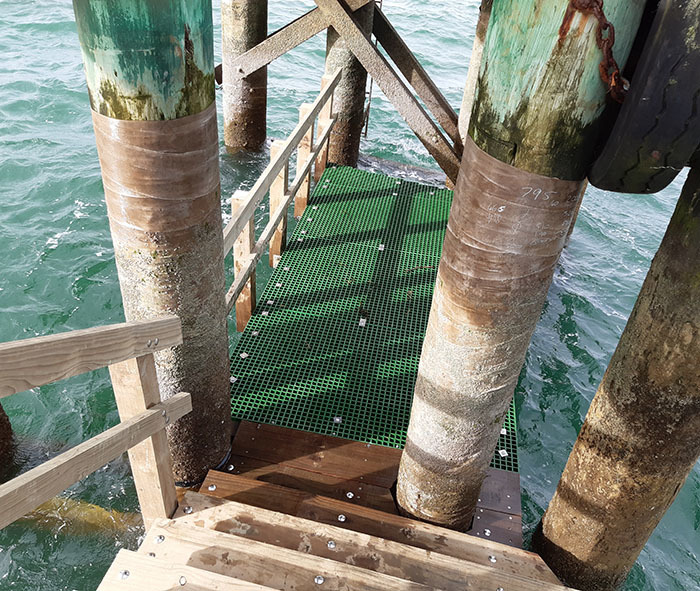 Auckland Council is asking users to respect the wharf as a valubale community asset, and avoid further damage to its strucutre and safety features.
The reopening of the two sets of stairs has been especially welcomed by wharf users, as these had been closed for safety reasons for many years.
The repairs are the second phase of an expected three phase project.
The first phase was completed in 2020 and involved work to wrap Cornwallis Wharf's wooden support piles in a strengthening tape (as shown in photo).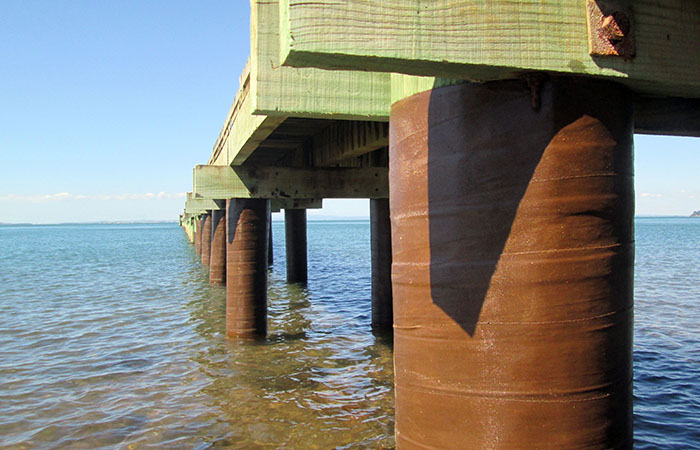 Each wooden support was wrapped in industrial Denso tape - which can be applied underwater to give greater protection to the aging wood.
Much of the work at the eastern end of the wharf was done by trained divers as the tape can be applied underwater.
The first phase of the work was funded solely by Auckland Council and carried out by STG Group – specialists in marine construction and maintenance.
It was started in March 2020 and then paused for five weeks during the Covid-19 nationwide lockdown period.