Your vote can help eradicate pests
The ongoing work to make Cornwallis predator free has been selected as a finalist in the Million Dollar Mission annual fundraising event.
One million dollars is up for grabs – courtesy of the The Trusts – but we need your help to secure much-needed funding to continue our work.
A couple of clicks is all it will take to help make Cornwallis – and neighbouring Spragg Peninsula – pest free.
One vote adds $5 to our target of $14,555. A vote a day for two weeks adds $70! You can vote once a day for each legitimate email address you have.  
To vote go to the Million Dollar Mission website and select SCOW – Save Cornwallis Old Wharf.
Funds will be used to purchase self-resetting traps to clear predators such as rats, ferrets and stoats. Native birds will be the winners, but so will native fauna like weta, green and forest geckos, preying mantises and rare native moths. 
Remember, you can vote once a day, using any legitimate email addresses you have. Please tell you friends and family about this opportunity to help fund our predator eradication work for 2020.
Cornwallis weed control programme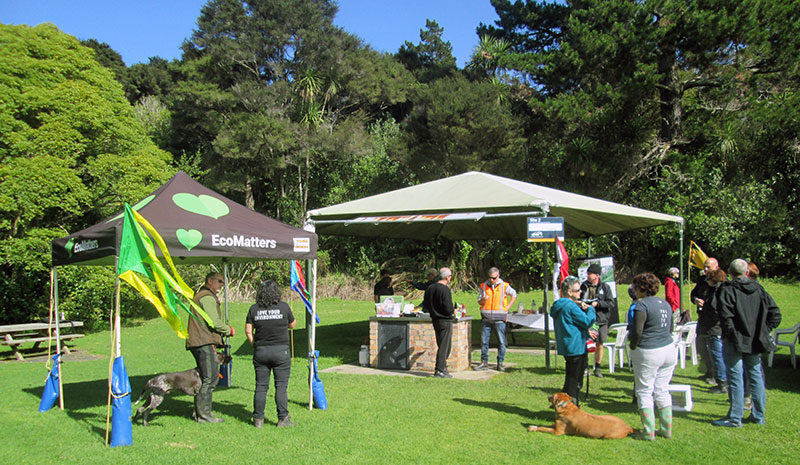 A Cornwallis Beach barbecue was held recently (pictured above) to mark the start of a new localised weed control programme.
Many residents came down for a free sausage, but also to learn about which weeds are being targeted and what the plan is to try and remove them.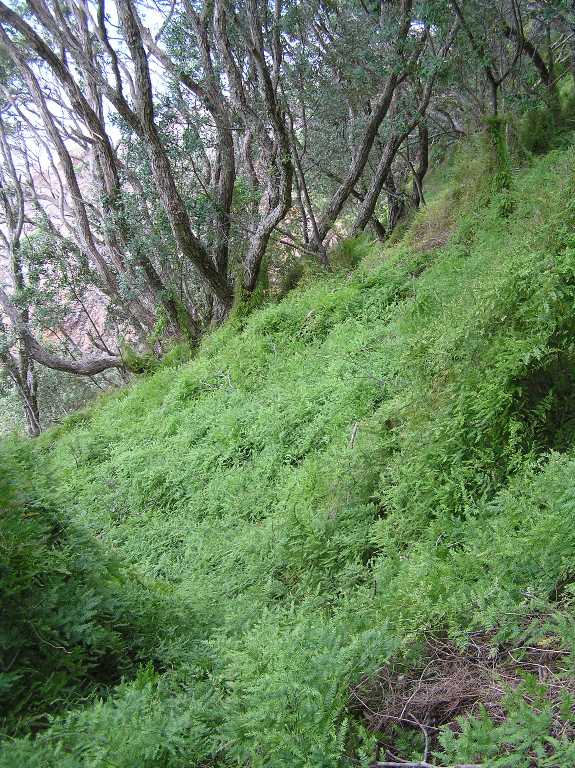 The small crowd was told that between October 2019 and March 2020, all Cornwallis residents qualify for free weed control of any amount of climbing asparagus and wild ginger (both pictured left) - two of the most virulent weeds in the area.
Both weeds smother growth and prevent regeneration of native species.
Birds eat the berries of both species and carry the seeds deep into native bush, spreading the menace further.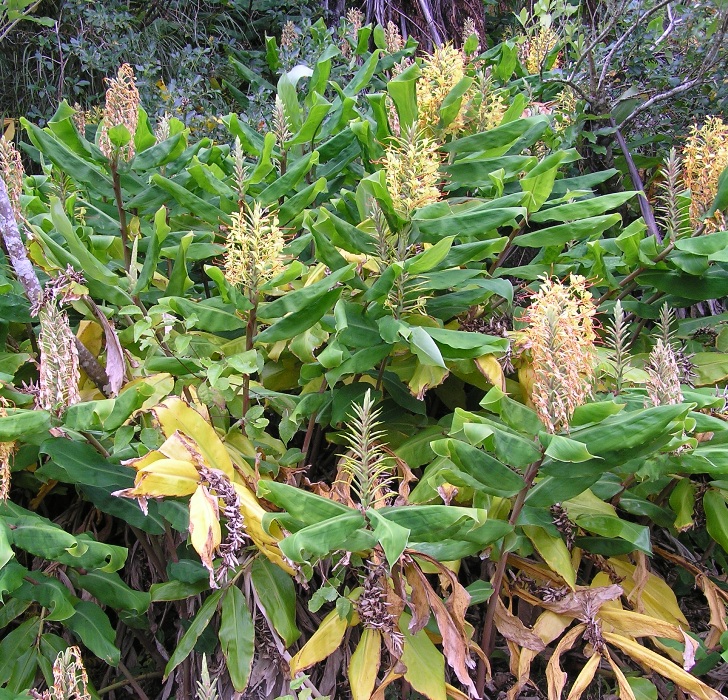 Other plants being targeted include; moth plant, woolly nightshade, jasmine, madeira vine, rhamnus and formsa lily.
Sarah Gibbs, senior biosecurity advisor for Auckland Council, says where small amounts of pest plant species are found, staff will control them by hand to prevent them spreading.
"Where necessary to prevent root stock or tubers re-sprouting, a small amount of herbicide will be applied to the stump," says Gibbs.
The control programme is being run by Auckland Council in association with the EcoMatters Environmental Trust and Te Ngahere Native Forest Management.
Cornwallis residents can book no-cost weed control by contacting Sam from Te Ngahere on 021-532-724 or emailing sam@te-ngahere.co.nz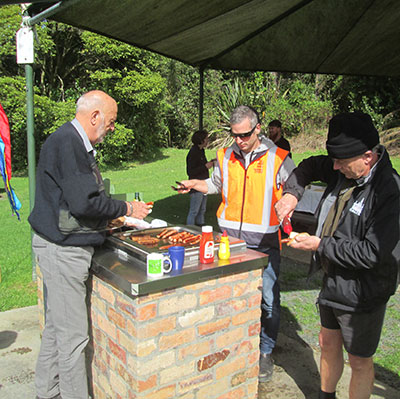 Bookings will be on a first-in basis should be made before September 27. Bookings after this date may not be possible due to cost and resource restrictions.
The weed control team are aiming  to visit all properties on the peninsula and stress that they are only looking for certain pest plants and weeds and are not concerned with anything else.
Accompanying the control programme on private property, other areas set for weed removal and spraying included regional park land, land around Cornwallis Beach reserve and along the road.
Funding for the weed control programme comes from the Waitakere Ranges Local Board and Auckland Council's Natural Environment Targeted Rate.
For more information, see the Auckland Council's website of pest plants.