History

The settlement of Cornwallis is located on the Karangāhape Peninsula - a finger of land that stretches into the Manukau Harbour from the southern base of the Waitakere Ranges.
Although variously known as Cornwallis Peninsula or Puponga Peninsula, the area remained officially unnamed until 2015, when the NZ Geographic Board titled it the Karangāhape Peninsula (the calling of Hape).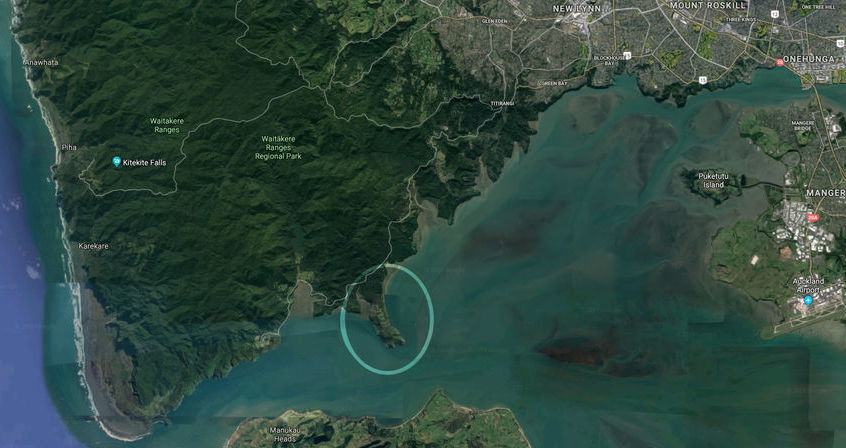 The name relates to the story of Hape giving the call to throw a trap to capture a taniwha visiting from the Hauraki Gulf. Auckland's present-day Karangāhape Road was the ridge line along which Maori made the journey from the Waitemata Harbour to the Manukau Harbour.  
The Cornwallis con
Captain William Cornwallis Symonds, an agent on behalf of the New Zealand Waitemata and Manukau Harbour Company, sold the land that became known as Cornwallis in 1838 to Robert Roy. It had originally been part of a disputed and unsettled land claim made by Thomas Mitchell.
The drive to establish settlements to take advantage of the abundance of timber, and what was assumed would be equally fertile and productive farming land, resulted in 27 passengers (including 2 born on the way) arriving at Cornwallis on the Brilliant in October 1841. Their 301-day voyage had been the longest ever by a passenger ship between Great Britain and New Zealand. 
The McLachlans
Included with the passengers was Lachlan McLachlan and his son John.Their expectation of a well-established town they had viewed on the sales plans was immediately dashed when nothing but beach and bush greeted their arrival.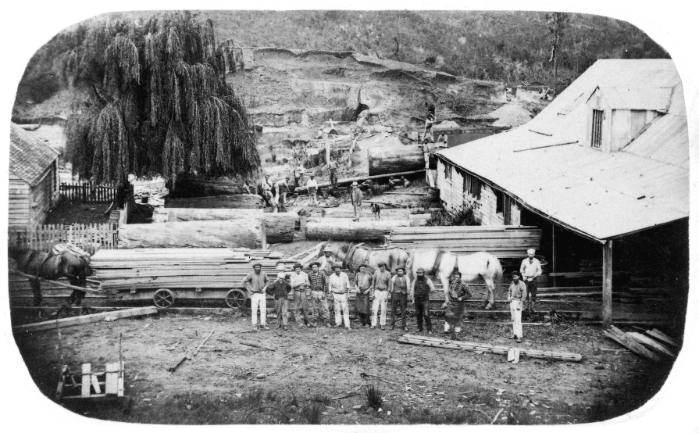 In trying conditions, Lachlan took a leadership role and eventually established a sawmill (pictured right) and two farms near what should have been a previously laid out town. West Auckland's first hotel, the "Bird in Hand" opened in July 1842 to service the workers of the Manukau Steam Sawmill established later that year. Neither was sustainable and within three years the scheme had collapsed and the 'settlement' abandoned.
Underpinning this disastrous undertaking was that none of the land was actually owned by the company or Robert Roy, and remained unsettled until 1860 when the original grant was reduced from 5,000 down to 1,927 acres.
Nearly 70 years after his arrival as a young boy, in 1910 John McLachlan gifted 1,927 acres for Cornwallis Park to the City of Auckland as a tribute to his mother Isabella.
Cornwallis lifestyle
Today, its 65 households treasure living in a slice of paradise only 40 minutes drive from Queen Street. Visitors are drawn to Cornwallis for its long, safe swimming beach lined with shaded grass areas that are ideal for picnics.
The beach's 193m long wharf is a popular fishing spot both day and night. People also launch their boats from here to discover the huge expanse of the harbour or to venture out beyond the Manukau Heads into the Tasman Sea.