Environment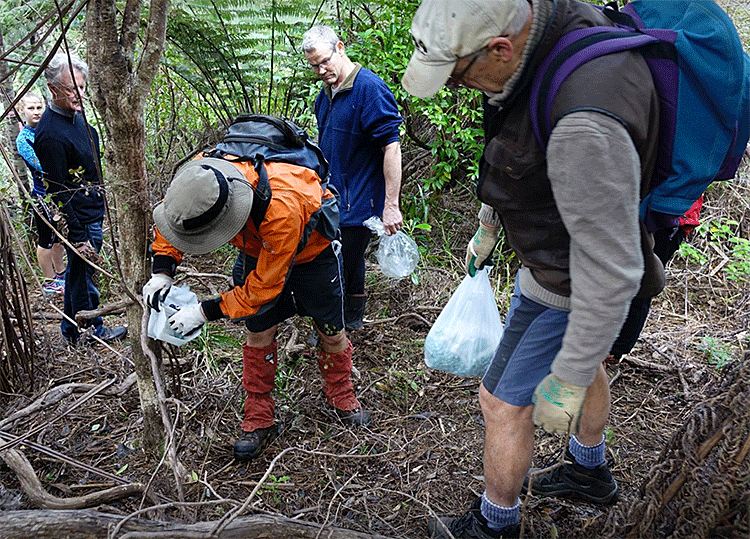 Protecting our environment
Cornwallis Peninsula is alive with diverse native fauna, and as such is one of many fragile ecosystems in the Waitakere Ranges Region Park.
Since 2016, residents have actively managed pest control lines targeting rats, mustelids and possums throughout Cornwallis, but especially at the southern end of our peninsula around Puponga Point. This was project was initiated after a colony of vulnerable grey-faced petrels was discovered nesting in burrows on the southern cliffs.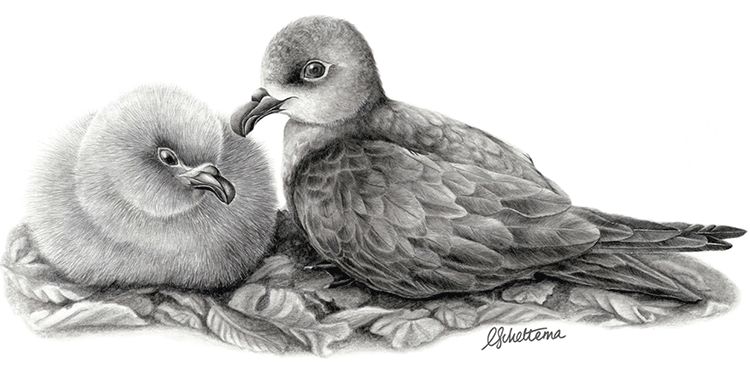 The volunteers carrying out a lot of this work call themselves 'Petrelheads', and are supported in their predator control activities by Auckland Council Park Rangers and researchers from the University of Auckland. Financial support is coming from The Trusts and Z Energy's Good in the Hood promotion.
A lot of the funding is being spent on automatic "GoodNature" traps, that attract and humanely kill rats and stoats. Since the traps automatically reset are each activation, they continue to be effective for up to six months before they need to be replenished.
A successful year
2022 was a successful year for the ongoing predator control programme.
Figures released for the year up to March 31 2023 show a total of 1804 predator mammals were exterminated in area. That total is made up largely of rats (1671) but also includes some mustelids (27), such as stoats.
Possum activity on the peninsula has been greatly reduced in recent years. There have been minimal catches and little evidence of bait being taken by possums. 
Rats and stoats are a major problem as they breed prolifically and have voracious appetites. In ideal conditions, a rat can produce 10 offspring every eight weeks (20-30 times faster than native birds) and eat about 15 grams of food per day. A stoat needs to eat the equivalent of 12.5 fantail chicks every day to survive.

The amount of predators trapped or killed represents a lot of work by a small team – led by local residents Alex and Rose Duncan – who aim to rid the peninsula of all small predator mammals.
Once a confirmed kill is made, the results are recorded on a specially designed smartphone app that stores the totals and location, adding it to the database for the area. The app was created and run in conjunction with the University of Auckland, which – along with Auckland Council – have been strong supporters of the programme.
An important beneficiary of the trapping programme has been the colony of grey-faced petrels at the southern end of the peninsula. These birds are largely nocturnal and burrow into the soft cliff face earth to create their nesting areas – making them especially vulnerable to predators.
However, a concentration of predator traps around the nesting area has improved the safety of the young birds. In recent months there has been significant activity recorded on cameras in the area, showing evidence of young fledglings in good condition.
Other native species also benefit from reduced predator numbers, including piwakawaka, ruru, riroriro and even wetas.
There are several priorities for programme in 2023, including the need to widen the pool of volunteers involved, and encouraging households on the peninsula to purchase and maintain a trap on their property. The aim is to have 50% of Cornwallis dwellings with a trap – or around 35 traps.
More information
If you are interested in helping monitoring the control lines, you can contact Pest Free Cornwallis for more information.
New volunteers are always welcome. You can also purchase a trap, which comes with a guide booklet, attractant and two gas cylinders.
The long term goal of the project is to reintroduce new bird populations, eliminate all predators and tackle weed control.
Land, sea and air
The Karangāhape Peninsula is part of the Waitākere Ranges Regional Park and as such is a minor haven for animal life.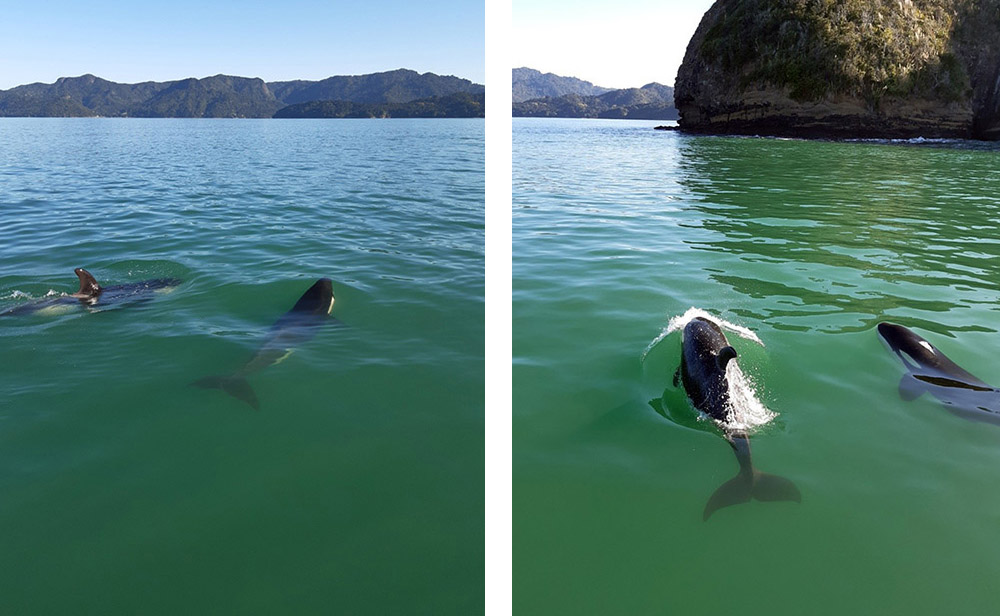 Orca spotted in Manukau Harbour
A small pod of orca made repeated visits to the Manukau Harbour in late May 2020, and were spotted numerous times off Cornwallis Beach (pictured above).
In the photo on the right you can see Puponga Point - the southern end of the Karangahape Peninsula (Cornwallis), with the Waitakere Ranges in the background. In the left image, two orca are heading back out towards Manukau Heads.
Responding to the images on Twitter, the Marine Mammal Ecology Group at the University of Auckland said it was not unusual to see orca enter the Manukau Harbour as they travel around the New Zealand coastline. Project Jonah labelled the images, "Stunning".
In an article on the news website Stuff, Cornwallis resident Bronwyn Turner says seeing the group was the "thrill of a lifetime".
"It's just so wonderful to see them, they are the most magnificent creatures."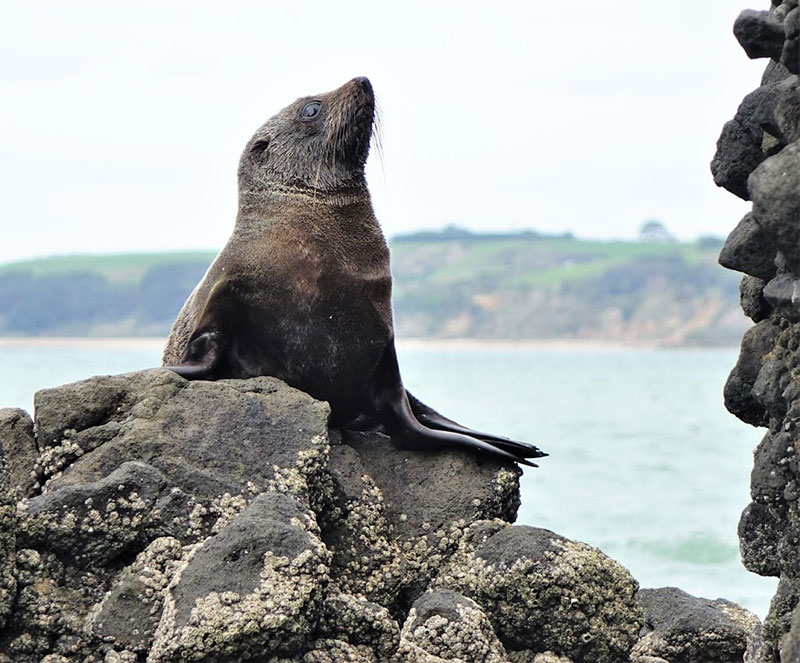 Wildlife on show
Examples of wildlife that can be seen on or around Cornwallis, includes; tree wetas, giant centipedes, a native praying mantis, green and forest geckos, NZ fur seals (photographed above on Puponga Point by Jacqui Geux), and on rare occasions orca.
If you do spot any seals, they should be watched at least 20 meters away and dogs must be kept on a lead. Note that it is common for seals to sleep a lot, have weepy eyes and cuts as well as look skinny or malnourished. Only if the seal is being harassed, severely injured or entangled should the Department of Conservation be notified.
Birdlife on show
Examples of bird life that can be seen on Cornwallis, includes; fern birds, tomtit (miromiro), fantail (piwakawaka), grey warbler (riroriro), shining cuckoo (pipiwharauroa), wax eye, kereru (pictured below),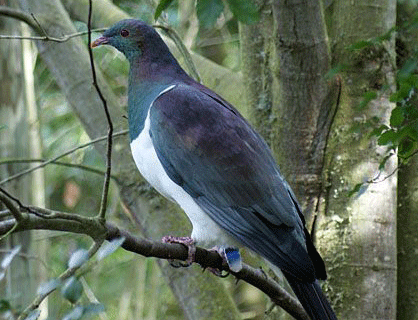 harrier hawk, morepork (ruru), tui, kaka, reef heron, white faced heron, South Island pied and variable oystercatchers, white-fronted and Caspian terns, black-backed and red-billed gulls, grey-faced petrels (oi), pied shags, little pied shags, gannets, spotted shags, and welcome swallows.