Seaweek 2019

The Seaweek celebration is New Zealand's annual national week of activities aimed at promoting the beauty of our marine environment and educating people on how they can help preserve it.
Local events kicked off at Cornwallis at 9.30am on Saturday 2 March with a volunteer beach and roadside cleanup.
It is a source of great frustration to many local residents and visitors that not everyone coming to the small coastal community takes the same pride in its upkeep as they do. In fact many come to the area to deliberately dump unwanted household items and rubbish by the roadside and within its bush areas.

Volunteers picked up the usual large quantities of empty bottles and cans that had been flung casually from the windows of passing cars, but other larger items discovered in the bush this year included old tyres, an oven and a large smashed flat screen television. One recently dumped selection of garbage included numerous old oil containers and about 10kg of asbestos panelling. (Call 0800 NO DUMP to report such incidents.)
The community volunteers were members of SCOW - Save Conrwallis' Old Wharf - a local group that aims to preserve the features that make the area so special. Special thanks also go to the local Auckland Council park rangers who hauled the garbage away.
Following the conclusion of the cleanup, the focus moved to the annual Cornwallis Beach sand sculpture competition. This year an $800 kayak was up for grabs for group creating the best sand sculpture - as chosen by the event's judges.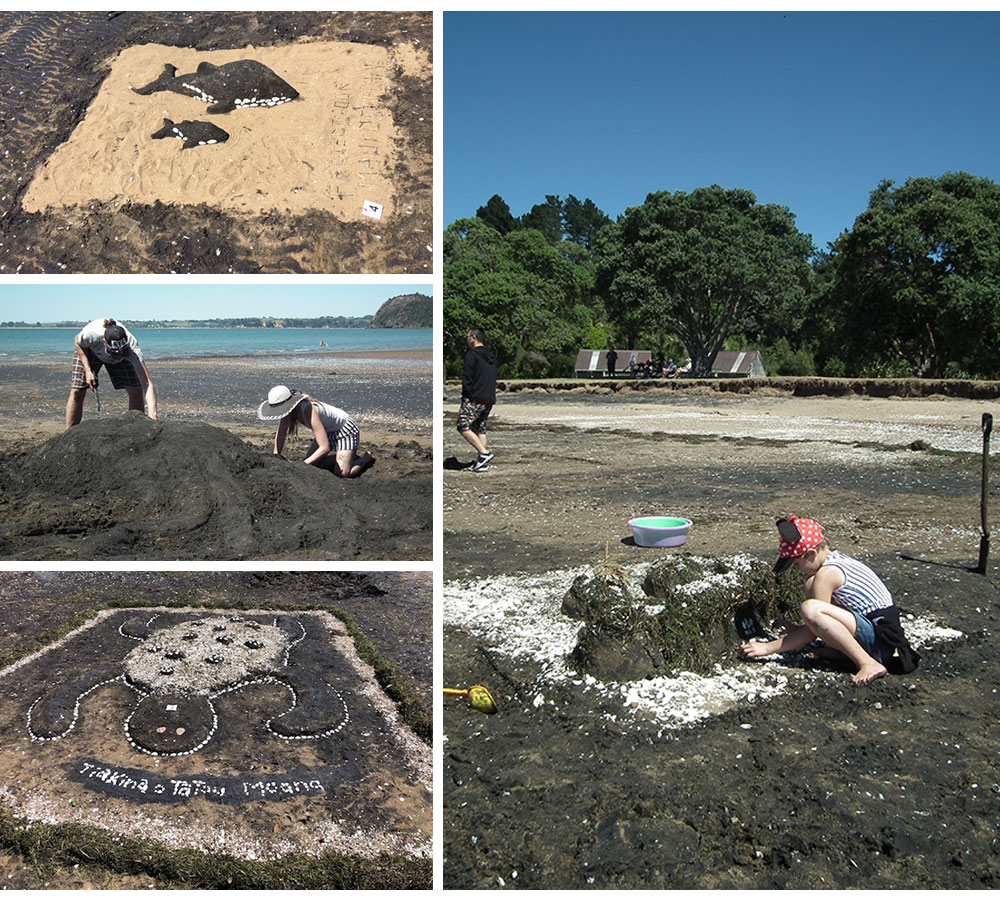 The competition was held in perfect weather (temperatures peaked around 25 degrees) with nine groups battling it out. The theme for some entrants this year was the dangers of plastics in the marine environment and shortly after 2pm, the judges announced the Smithies family (below) as the overall winners.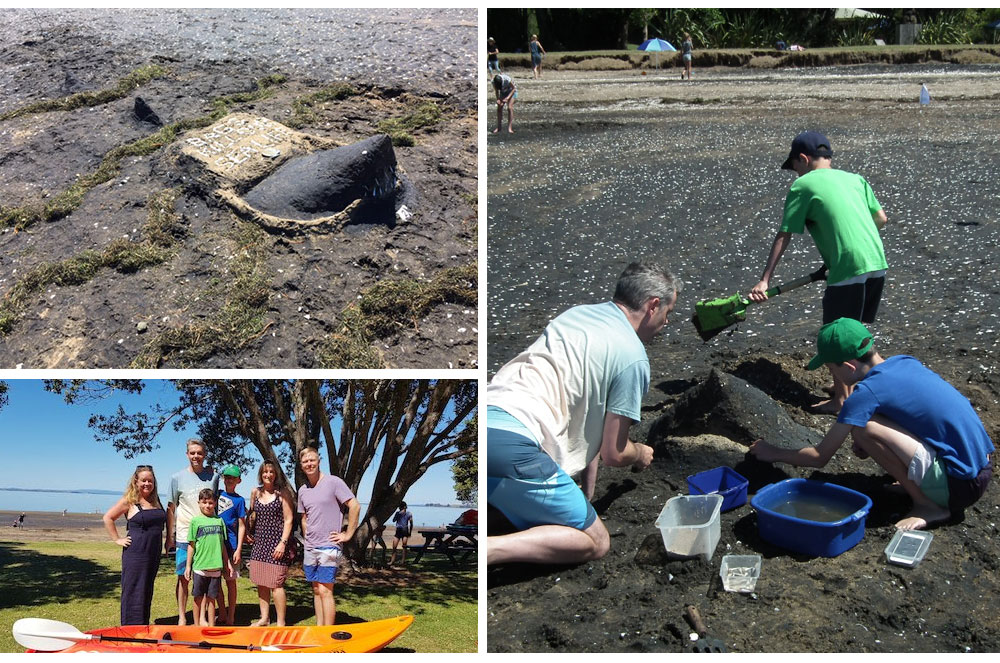 Their prize-winning sculpture was of a shark entangled in a plastic bag.
Prizes went to:
Family winner (kayak): Smithies family - "Bags kill our sea life"
Family second place (fish smoker): Sami and Stephen Muller - "Hector needs help"
People's choice ($50): Team Downes - "Goddess of the sea"
People's choice ($50): Yvonne Pivac - "Dolphin pair"
Junior winner (seashore book): Emmie & Hazel (aged 9 & 10) - "Fish castle"
Junior second place (Finding Dory game): Lucian Ravenwood (aged 4) - "Crab"