Kids fishing contest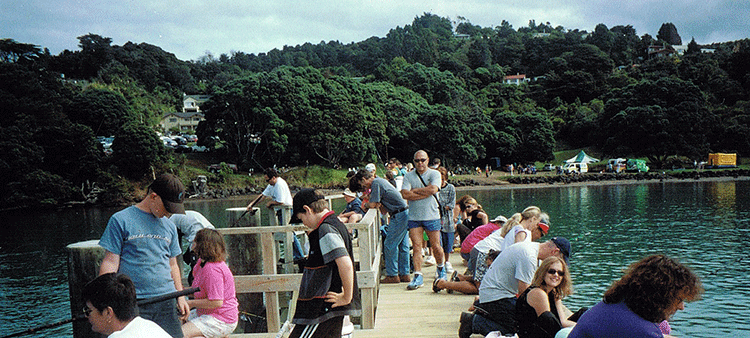 Spring 2019 looks set to bring with it the return of the popular Cornwallis Kids Fishing Contest.
The first contest was held in 2002, when the group that was formed to save the old wharf (SCOW) came together with the local council to help ensure the future of the newly rebuilt structure.
Our wharf is well known and popular throughout the region as a relatively sheltered place to come and cast a line, hoping to pull in dinner or maybe something more memorable.
Entry is free and as well as prizes and the chance to catching a wining fish, past events have also included a sausage sizzle, ice creams and fun entertainment for the young ones.
Once the cold weather has left our shores and the wind isn't quite so chilly, SCOW is looking to organise a new Kids Fishing Contest, with a date being announced soon - expected to be around March or April 2019.
Children under eight will need to be accompanied by an adult. Restrictions will also be in place on using the boat launching area during the duration of the contest to ensure the safety of young contestants.
Watch this space for more details.