Armistice Day remembrance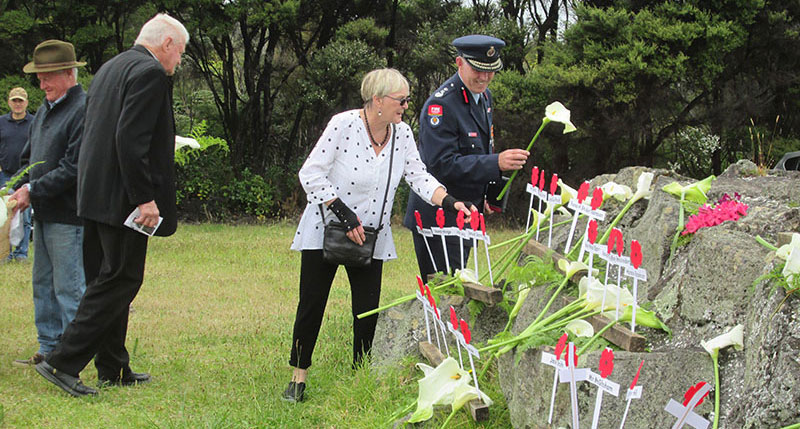 A large crowd gathered at Spragg Monument on Sunday 11 November for a service commemorating the end of World War One exactly 100 years earlier.
The service featured renditions of both the British and New Zealand national anthems, a poetry recital, the reading of the names of local men and women who had died while serving their country over the past 100 years, and a minute's silence at 11am.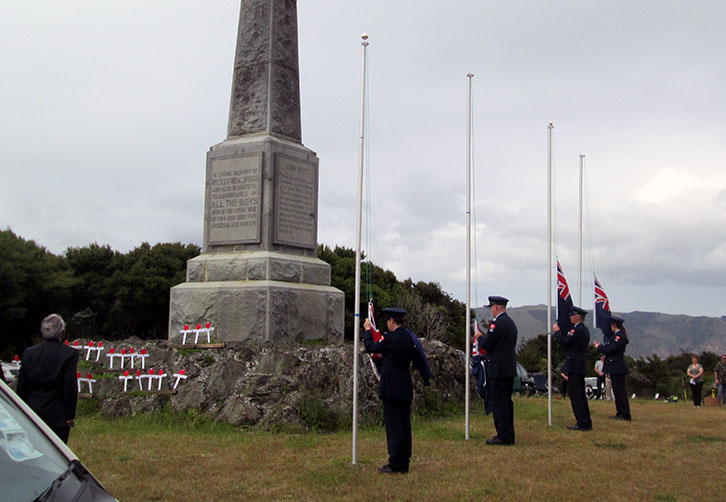 After The Last Post was played on the bugle, a series of seven small artillery pieces facing Manuaku Heads were fired in salute to the fallen.Representatives from the local fire service were responsible for raising and lowering the four New Zealand flags located next to Spragg Monument.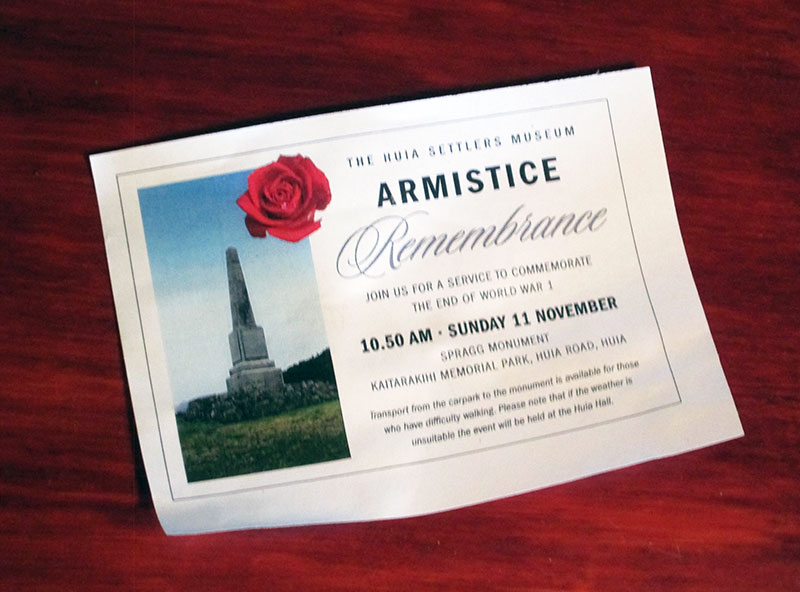 Near the end of the ceremony, attendees were invited to come forward and place a white lily at the base of the structure, near a series of white crosses and red poppies.
Each cross featured the name of someone from the area who had died during WWI.
The event ended at 11.30am with a prolonged cheer from the crowd to celebrate the outbreak of peace 100 years ago.
A large crowd at the Spragg Monument #ArmisticeDay100 remembrance service celebrates the end of World War One exactly 100 years ago on Sunday. The monument is in Kaitarakihi Park, to the NW of #CornwallisBeach pic.twitter.com/MZ1sNRQBWF

— Cornwallis Beach (@Cornwallis_NZ) November 11, 2018
Spragg Monument commemorates pilot lieutenant Wesley Neal Spragg who died in an air accident on New Year's Day, 1918 while serving in the Middle East.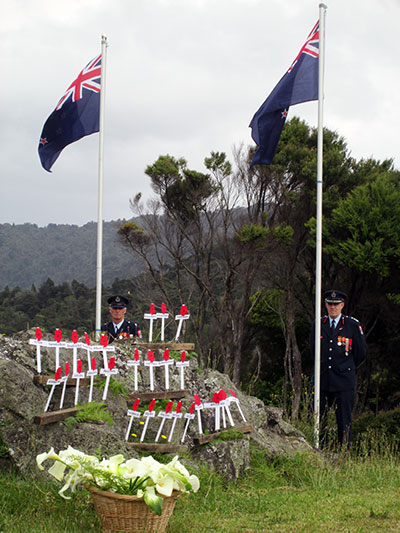 It is over 9m high and constructed using Coromandel granite.
It was built at the request of Lieutenant Spragg's father, local businessman Wesley Spragg Senior.
It was constructed as a memorial to his only son to survive infancy, while also commemorating others who had died during WWI.
The monument was first unveiled in 1920, when more than 200 guests travelled by boat across the Manukau Harbour from Onehunga to the isolated location.
Wesley Spragg Senior had also donated the land the monument is located on the previous year, which eventually became Kaitarakihi Park.